A group of slay queens were baptized in the Holy Spirit during a house party.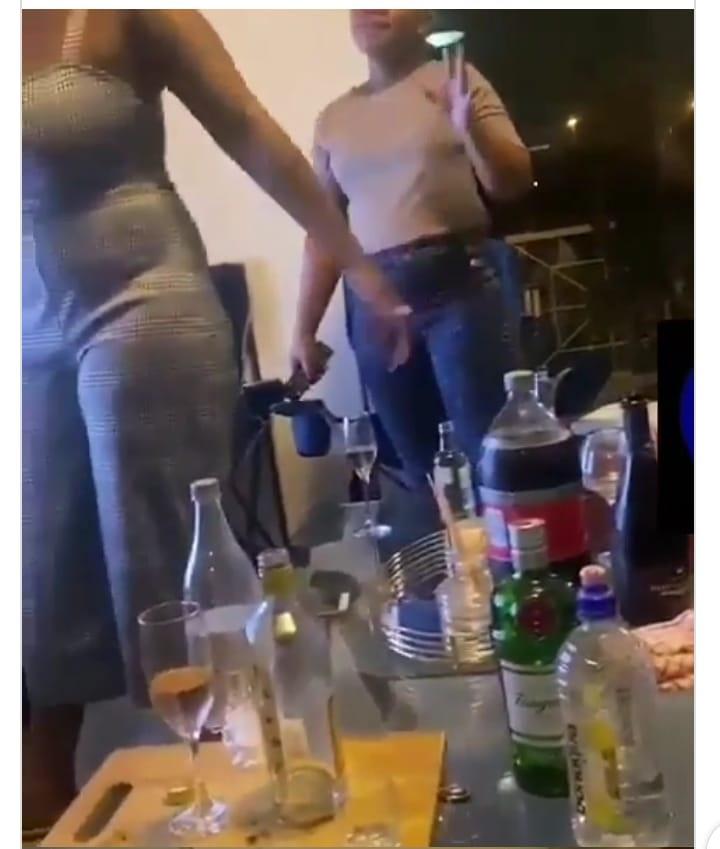 While the prayer is ongoing, some were sitting others were standing as the spirit led. The lady leading the prayer session was seen praying fervently with a glass of wine in her hands.
The video revealed that there are bottles of whiskeys and other alcohol on their table while this prayer session is being held.
While many are in shock as to what propagated the prayers and speaking in tongues; the slay queens caught on camera are, however, bashed for joking with the holy spirit.